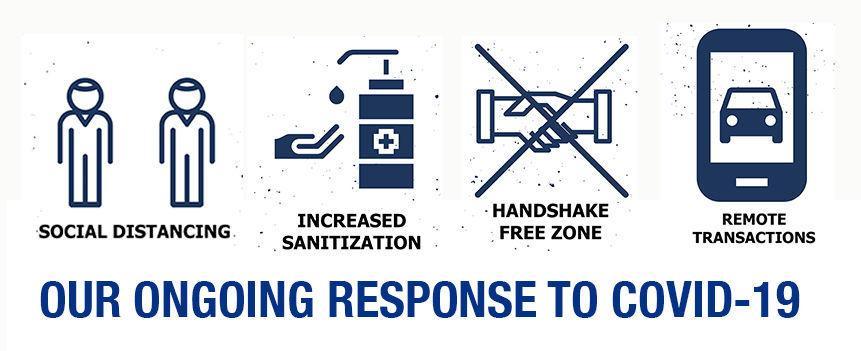 A Message To Our Valued Customers:
Dingwall Ford understands the impact that the COVID-19 crisis is having on all our local businesses. We are committed to the health and well-being of our customers and are now offering home pick-up and drop off services. For further precautionary measures, each vehicle will be disinfected upon arrival and then a second time when being delivered.
Our service and parts department will remain open and will operate with a closed-door policy. For service appointments, please call or email us to book you in. Our dealership will remain closed on Saturdays until further notice.
Our showrooms will be closed to the public; however, we are always available online. Give us a call or send us an email and we would be more than happy to safely help you with your vehicle needs.
As we navigate through these times, we will continue to adapt our daily business and provide our services as best as we can.
Thank you for your cooperation and continued support.
Stay safe.

Please contact us by phone or by using any online form on this website to learn more about our remote transactions and to book your appointment.
We look forward to working together during this time to continue serving our valued customers and communities!